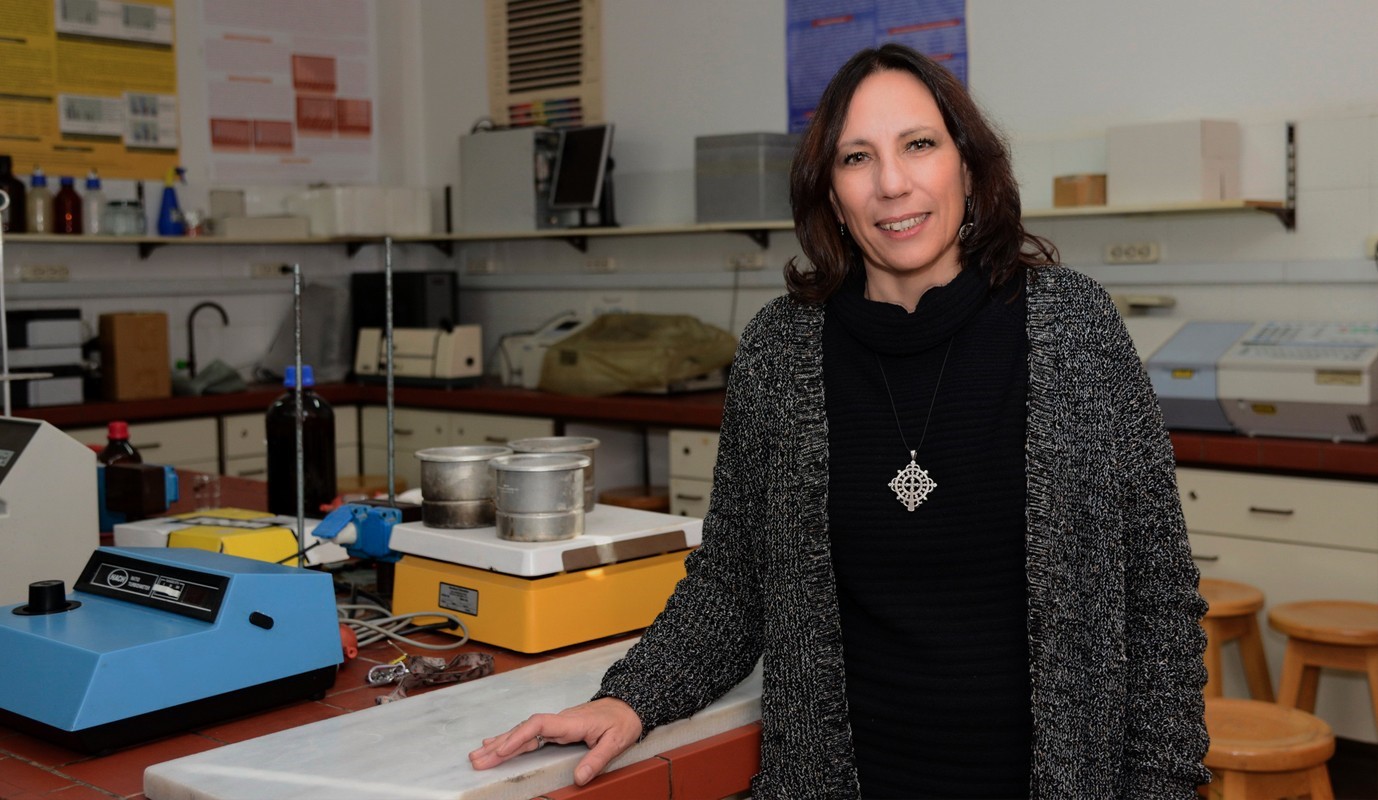 —
Phone
210-5385553, 210-5385523
Office Address
Κ11-006 και Κ11-007
Vassilia J. Sinanoglou is a PhD Chemist from the National and Kapodistrian University of Athens and her present position is a Professor in Instrumental Food Analysis, Laboratory of Chemistry, Analysis & Design of Food Processes, Department of Food Science and Technology, University of West Attica. She is the head of the department since 2016. She has over 25 years undergraduate and postgraduate teaching experience related to Instrumental Food Analysis, Food Analysis, Food Chemistry and General Chemistry. She has over thirty years research experience in (1) instrumental food analysis (chromatography, mass spectrometry, spectroscopy) and development of analytical methods, (2) natural antioxidants extraction from agricultural and industrial residues, (3) analysis of natural products (lipids, antioxidants, vitamins, phenolics, minerals), (4) biomolecular structure identification (phospholipids, triglycerides, phenolics, dipeptides etc.), (5) application of methods for measuring the antioxidant and anti-root activity of natural antioxidants and lipid extracts; (6) study of food irradiation and its effects on food functional components and food quality, (7) organoleptic properties (colour and texture) measurement and (8) the application of statistical analysis to develop models for the classification and monitoring of the nutritional value of food products. She has published more than 67 research articles in international scientific journals and book chapters and more than 130 research articles in international and Hellenic scientific conferences. She is a Referee at forty scientific journals. She was coordinated and participated in 7 research projects.
Research fields
Analytical Chemistry, Food Chemistry, Bioanalysis
Representative publications
Giannakourou, M.C., Poulis, S., Konteles, S.J., Dipla, A., Lougovois, V., Kyrana, V., Proestos, C. and Sinanoglou*, V.J. (2021). Combined Effect of Impregnation with an Origanum vulgare Infusion and Osmotic Treatment on the Shelf Life and Quality of Chilled Chicken Fillets. Molecules 26, 2727.
Tsiaka, T., Fotakis, C., Lantzouraki, D.Z., Tsiantas, K., Siapi, E., Sinanoglou, V.J., Zoumpoulakis, P., (2020). Expanding the Role of Sub-Exploited DOE-High Energy Extraction and Metabolomic Profiling towards Agro-Byproduct Valorization: The Case of Carotenoid-Rich Apricot Pulp. Molecules 25 (11), 2702.
Giannakourou, M.C., Tsironi, T., Thanou, I., Tsagri, A.M., Katsavou, E., Lougovois, V., Kyrana, V., Kasapidis, G. and Sinanoglou, V.J., (2019). Shelf Life Extension and Improvement of the Nutritional Value of Fish Fillets through Osmotic Treatment Based on the Sustainable Use of Rosa damascena Distillation By-Products. Foods, 8(9), p.421.
Sinanoglou* V.J., Kavga, A., Strati I.F., Sotiroudis, G., Lantzouraki, D.Z. & Zoumpoulakis, P. (2019). Effects of infrared radiation on eggplant (Solanum melongena L.) greenhouse cultivation and fruits' phenolic profile. Foods 8 (12), 630.
Sinanoglou*, V.J., Cavouras, D., Xenogiannopoulos, D., Proestos, C., & Zoumpoulakis, P. (2018). Quality Assessment of Pork and Turkey Hams Using FT-IR Spectroscopy, Colorimetric, and Image Analysis. Foods, 7(9), 152.
Sinanoglou*, V.J., Cavouras, D., Boutsikou, T., Briana, D.D., Lantzouraki, D.Z., Paliatsiou, S., Volaki, P., Bratakos, S., Malamitsi-Puchner, A., Zoumpoulakis, P. (2017). Factors affecting human colostrum fatty acid profile: A case study. PLoS ONE 12(4):e0175817.
Links
ORCID:https://orcid.org/0000-0001-8109-5563
Google Scholar: https://scholar.google.com/citations?user=iW–1dQAAAAJ&hl=el
Currently teaching (undergraduate)
Instrumental  Food Analysis
Chemical Composition and Quality of Food
General Chemistry